Crafting digital products at Fruition
At Fruition, I work with a talented team of designers, developers and digital marketing experts and craft custom, responsive websites and digital products. Over the course of five years, I've had the opportunity to work with numerous clients on over 35 different projects, ranging from responsive B2B and B2C websites to web applications and product designs for SaaS products.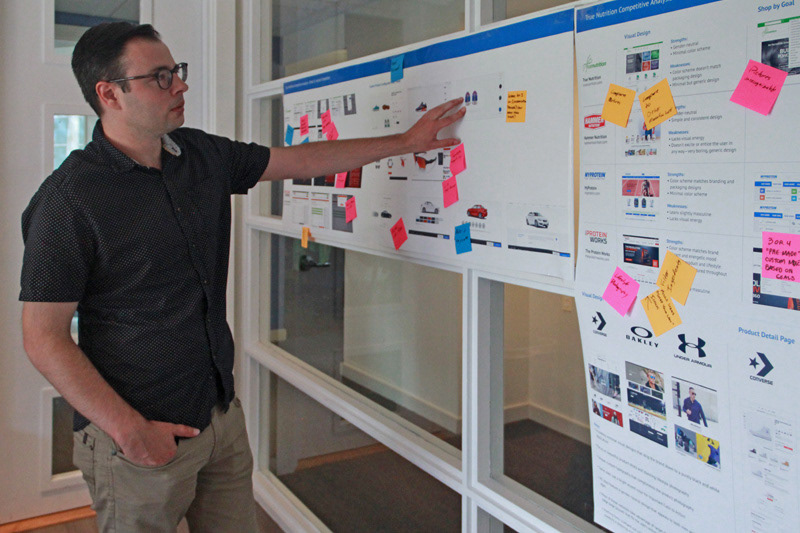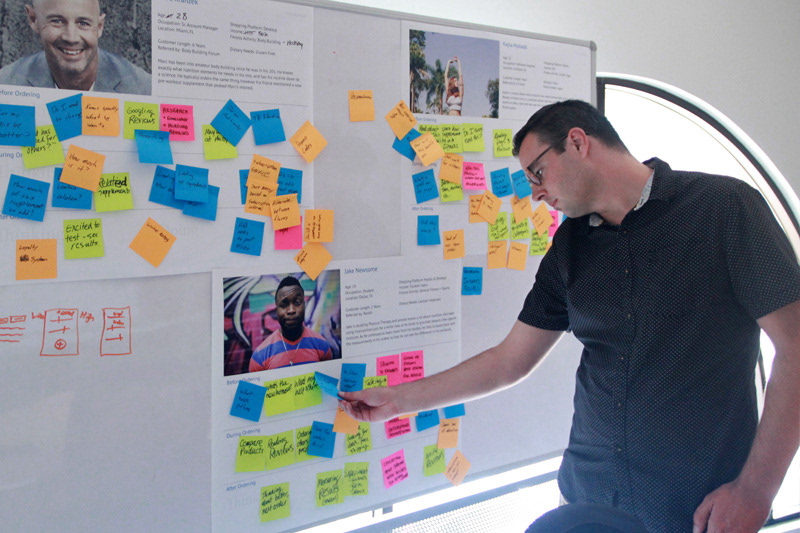 His

designs, attention to detail and drive to not only meet deadlines but exceed them by delivering work before it is due makes my day."
— Lynne Craig, Sales Director, Fruition
Art directing magazines at Active Interest Media
Prior to Fruition, I spent a little over a decade art directing several magazines for Active Interest Media's Home Group in Chantilly, VA and then Boulder, CO. Titles included Log Home Living, Log Home Design, Timber Home Living, Energy-Efficient Homes and many more. I also had the opportunity to contribute to many of AIM's digital efforts including interactive digital editions, digital marketing campaigns, e-newsletters, display ads and websites.
My greatest achievement at AIM was leading a redesign of Log Home Living magazine. This was a huge undertaking which involved brainstorming, research, stakeholder interviews, discovery sessions, thumbnail sketches and rough concepts. The most challenging aspect of this project was coming up with a way to render three-dimensional floor plans.
My time at AIM allowed me to master many design principles that are crucial to crafting engaging human-centered user experiences: visual hierarchy, balance and alignment, scale and proportion and contrast.
Nathan is very detail-oriented, with a keen eye that lends itself to creating precise, well-crafted images in a number of design applications."
— Whitney Richardson, Editor, Active Interest Media
My first foray into Digital Marketing at Extend Digital
Shortly after graduating from college, I joined the team at Extend Digital, a small digital agency based in Menasha, WI. I acted as a "Creative Consultant", working with a small group of designers and developers. I crafted websites, e-mail newsletters and digital marketing campaigns for several clients in the Fox Valley area. Although my time at Extend was short-lived, I greatly enjoyed it.
The college years
In college at the University of Wisconsin-Stout, I had the opportunity and freedom to experiment with a variety of mediums: digital artwork, mixed media, sculpture and digital photography. In my spare time, I taught myself how to code HTML and design websites. I developed a fondness for all things digital and web design in general.
As a kid
I was obsessed with Lego, Construx and Majo-kit. Basically, any toy that allowed me to build things.
Here are some things I enjoy:
Synthwave music, 80's nostalgia, collecting VHS tapes, retro graphics and illustrations, Memphis Design, classic coin-operated arcade games, retro gaming consoles, pinball, barcades, iPhoneography, digital photography, graphic novels, mystery novels, unsolved mysteries, golf, croquet, bowling, biking, laser tag, darts, Chicago-style hot dogs, bánh mì, poke, ramen and sushi.
Interested in hiring me for a project? Get in touch!