Project Summary
Throughout my long career as a designer, I've been lucky enough to have countless opportunities to work on a variety of projects. I've done everything from magazine layouts to poster, brochure and direct mail designs. I've also had the opportunity to design kiosk and van wraps, billboards and window graphics.
Role
Creative Direction, Art Direction, Digital Marketing, Print, Illustration and Digital Photography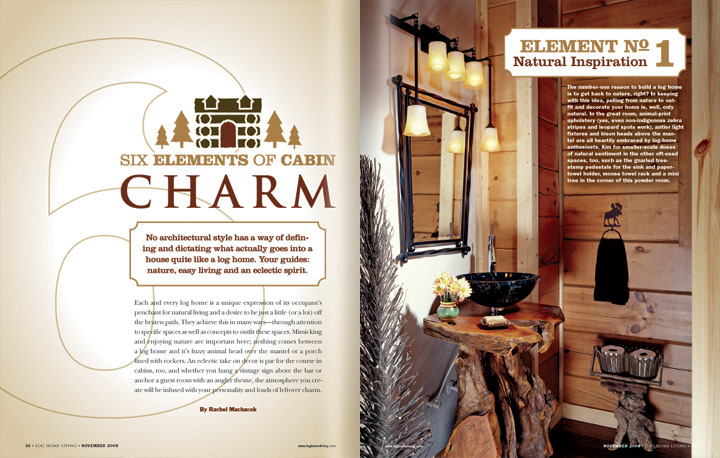 Art Direction & Graphic Design for Home Buyer Publications
At Home Buyer Publications in Chantilly, VA and Boulder, CO I had the opportunity to art direct a number of consumer shelter magazines: Log Home Living, Timber Home Living, Log Home Design and many more. These are just a few of my many contributions.
Floor Plans Section for Log Home Living Magazine
I spearheaded an insanely ambitious floor plans section for the redesign of Log Home Living magazine at Active Interest Media. Not only did the people and stories need to be real, but the floor plans also needed to be in 3D! I experimented with different ways of making the plans three-dimensional in Adobe Illustrator but ultimately came up with a solution using SketchUp Pro.
Social Media Campaign for Kaneka Ubiquinol
I created this series of social media graphics for Kaneka's Heart Health Month Blood Pressure Challenge. The goal of this campaign was to increase brand awareness, amplify visitor engagement and drive more traffic to Kaneka's website. The graphics were posted on the company's Facebook page over the course of several weeks. I matched the designs to Ubiquinol's branding to maintain a consistent look and feel across the graphics. The photo holding shape also mimics the shape of the quality seal in the corner.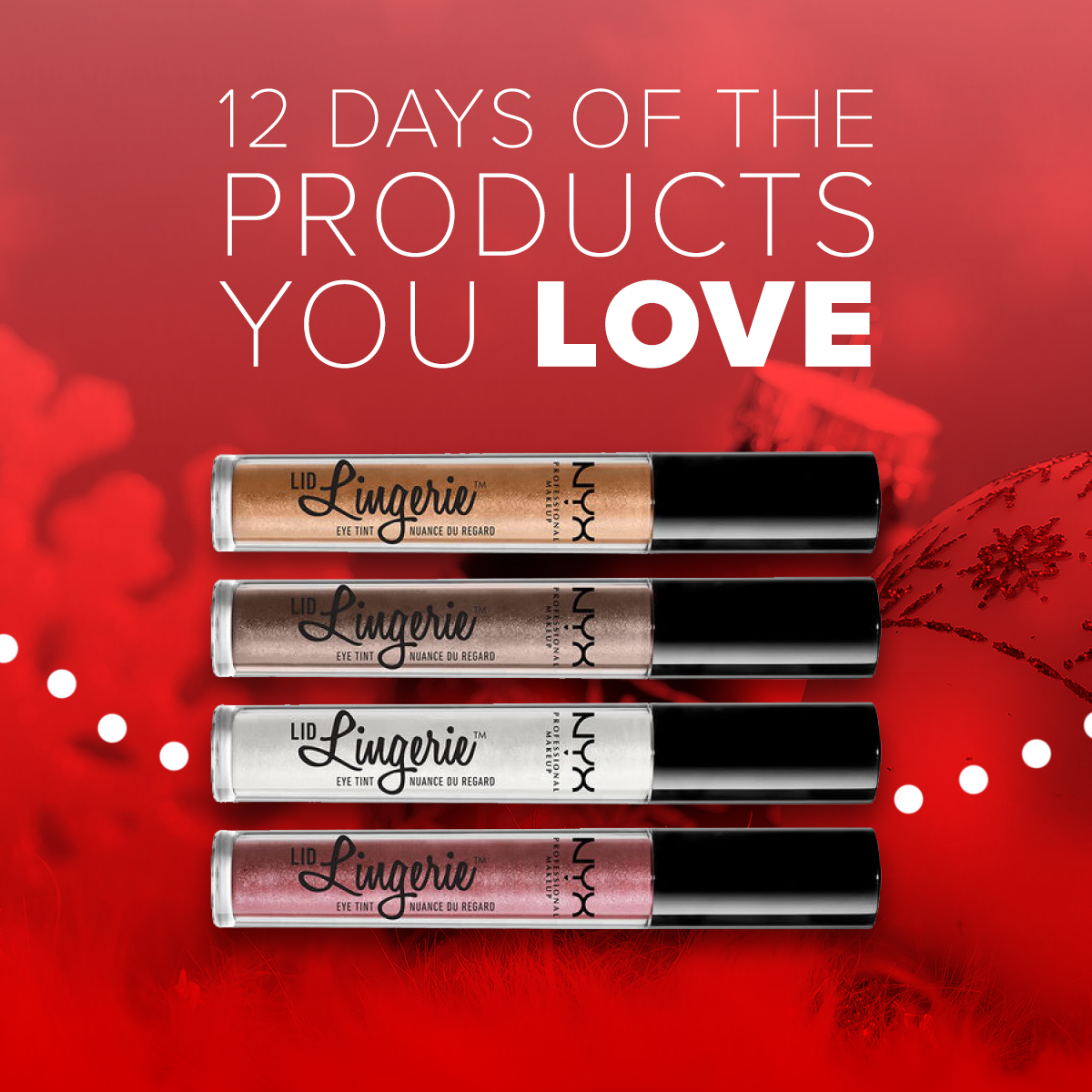 Facebook Carousel Ad for All Cosmetics Wholesale
This Facebook carousel ad was created for All Cosmetic Wholesale's 12 Days of Christmas Sale.
Social Media Graphics for Trumpet Behavioral Health
I designed these social media templates for Trumpet Behavioral Health, a leading national autism treatment provider. The goal was to provide a variety of templates that could be utilized for various types of content: stats, facts, announcements, quotes and the like. I followed Trumpet's branding guidelines to create a consistent look and feel across all of the graphics.
Social Media Ads for Frame Destination
These social media ads were designed for Frame Destination, a company specializing in picture frames and framing supplies. For these ads, I added stock photography found on unsplash.com to the company's own picture frames.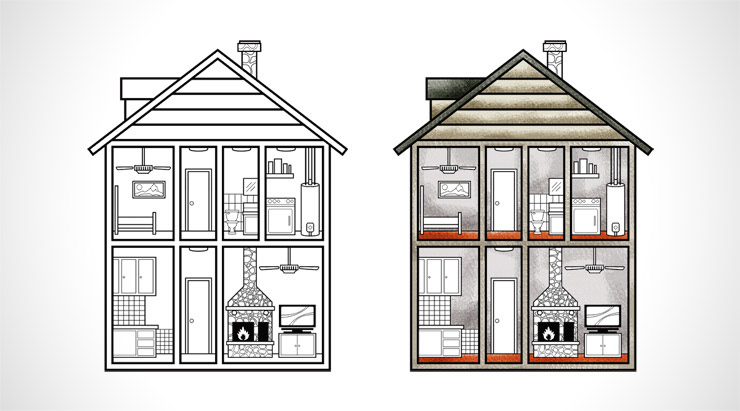 Various Diagrams and Illustrations for Home Buyer Publications
Various diagrams, elevations, floor plans and illustrations created for publications under the Home Buyer Publications umbrella at Active Interest Media. If an article needed an illustration, I pitched in and created whatever was needed. I also came up with a way to render log home floor plans in a three-dimensional style using a program called SketchUp Pro.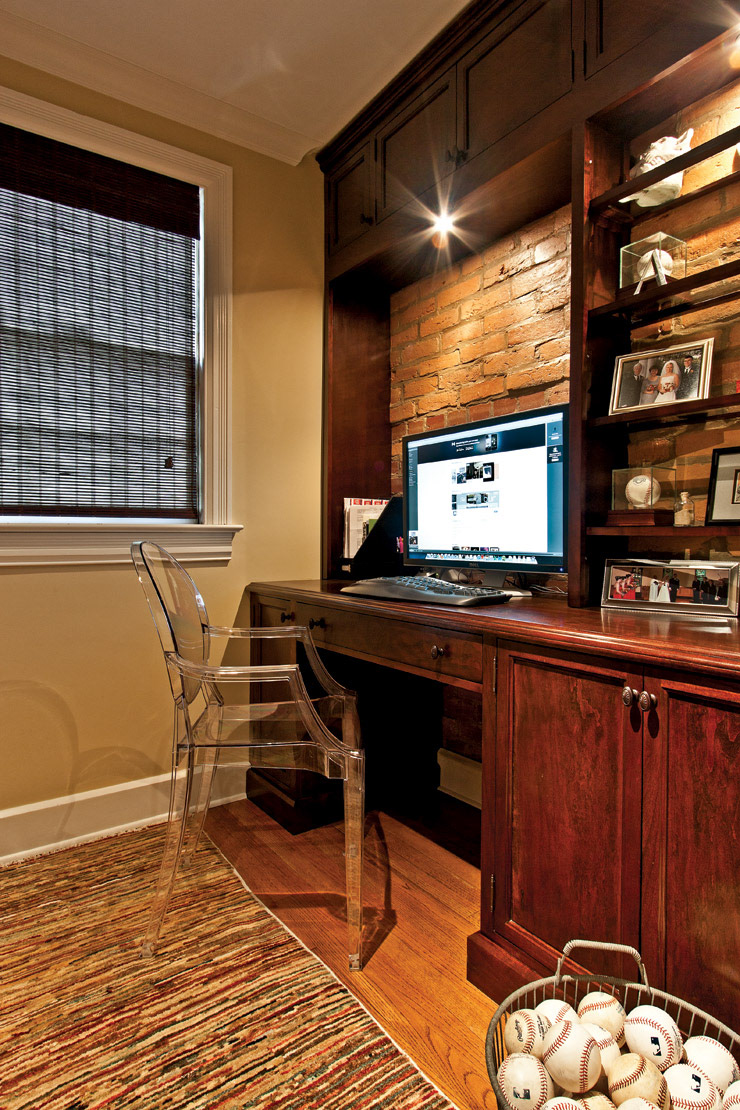 Digital Photography for Old House Journal Magazine
I've also had the unique opportunity to conduct two photoshoots for homes in the Northern Virginia area while designing for Home Buyer Publications in Chantilly, VA. I used a Canon EOS 50D DSLR camera for both shoots and also handled post-production.
Interested in hiring me for a project? Get in touch!